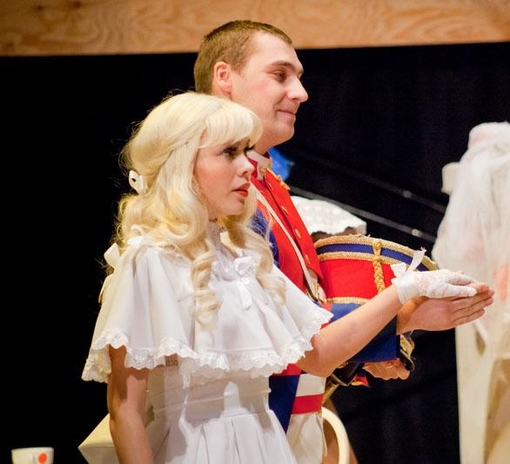 A little show for not very little children.
1 st place in the competition of the Theater Workers Union of the Russian Federation in the nomination "A play for children under 13 for a big stage".
... Toys are made for joy. Bakers bake buns, tailors sew clothes, cows give milk. The toys are responsible for smiles and fun. The worst thing is to be useless. Being useless means being unnecessary. Being unnecessary means being lifeless.
Country No-Land is the country of lost things. It is the country where it is always safe and light, where the lost things are so free. However, you can get there only by defeating your most powerful fear.
A fairy tale about friendship, about fear and hope, about love and abandonment, about responsibility. About the thirst to BE.
Music by A. Vivaldi
Director — director, artist — Sergey Puzyrev
Choreographer — Svetlana Shchekotikhina
Vocal tutor — Valeria Torgova
Sound engineer — Svetlana Isaeva
Lighting Designer — Elena Podkolzina
Arrangement of the music — Sasha Mikhailov
Cast
Toys:
doll Masha — zasl. art. Russia Nonna Isayeva
doll Lyalya — Elena Simonova
Lieutenant — Dmitry Litvintsev
Spider Ogilvy — Sergey Kozlov
Red doll — Maria Kozlova
The Blue Doll — Valery Zhilina
The Green Doll — Olga Virria
Toy soldiers — Mikhail Artemiev, Andrei Grigoryev
Clown — Oksana Ikonnikova
Rats — Maria Kozlova, Valeria Zhilina, Oksana Ikonnikova, Olga Virria, Mikhail Artemiev, Andrey Grigoryev
Summer — Oksana Ikonnikova
Autumn — Olga Virriyskaya
Winter — Maria Kozlova
Running time: November 3, 2011
Отправить сообщение или задать вопрос