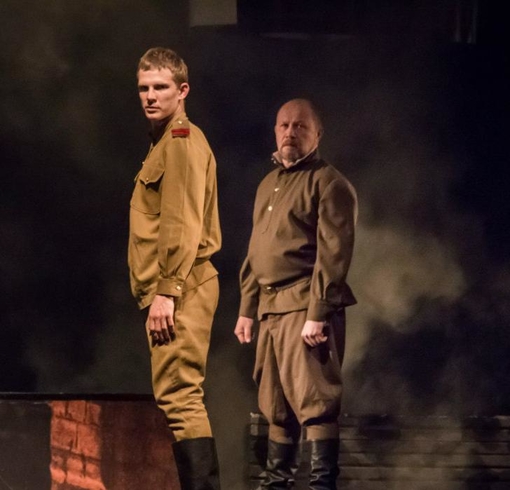 Using the language of the expressive theatrical gesture, plasticity, dance the actors tell us a story of Love, Fidelity, Duty and the Memory of the Heart to the accompaniment of songs of the war times, slightly forgotten and newly found.
The show uses the war time songs.
Libretto and choreography by Honored Artist of Ukraine Oleg Nikolaev
Scenography — Ivan Shulyk
Costume Designer — Inna Khokhlenko
Choreographer-tutor — Svetlana Shchekotikhina
Cast
hon. art. of Russia Valery Lagosha and hon. art. of Russia Nonna Isaeva, Sergey Kozlov, Svetlana Naryshkina, Natalia Bilyk, Andrey Grigoryev, Mikhail Artemiev, Elena Simonova, Olga Virriazkaya, Nikolay Rozhkov, Maria Kozlova, Mikhail Nezhentsev, Valeria Zhilina, Stanislav Ivanov, Olesya Balabanova, Dmitry Litvintsev, Yuliya Prokhorova, Oleg Semichiev.
Running time: August 7, 2018
Отправить сообщение или задать вопрос