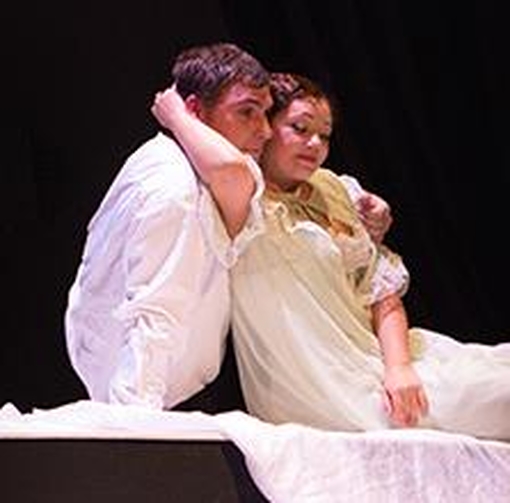 A completely new text that has never before been presented on the stage about the life story of the remarkable Russian singer Anastasia Vialtseva. Sergei Puzyrev's staging relates and compares the people of the "Silver Age" art with the present day. Full-fledged, well thought out acting that achieve the director's agenda through the living blood and flesh of the artists (Honored Artist of the Russian Federation Elena Shigapova and Dmitry Litvintsev). Beautiful music and poetry of Russian romances are a huge spiritual wealth, the strength and charms of which we do not always remember. Specially created video content, which is an integral part of the director's writing; a bright theatrical game with a lot of vicissitudes and reincarnations.
The play discovers the of acting and directing"kitchen", it activates the imagination of the spectator who is glad to unwind the images presented to him.
This performance is an attempt to speak about the fate of a great woman, a singer of the beginning of the 20th century, unexampled Anastasia Dmitrievna Vialceva, and when immersed in the world of Russian and Gipsy romance, feel the time filled with noble passions that has gone forever.
"The last Cinderella of the Russian Empire" was born in Orel province on March 1, 1871 in a very poor peasant family. But thanks to her amazing talent, work and talent, Anastasia Dmitrievna deserved won the love and admiration of the whole country. She became one of the richest and most influential women in Russia. She was admired by AA Blok, F.I. Shalyapin, V.I. Nemirovich-Danchenko. Her life, like a fairy tale, but filled with dramatic events, is inextricably linked with the life of the country on the verge of a catastrophe.
Running time: July 31, 2018
Отправить сообщение или задать вопрос