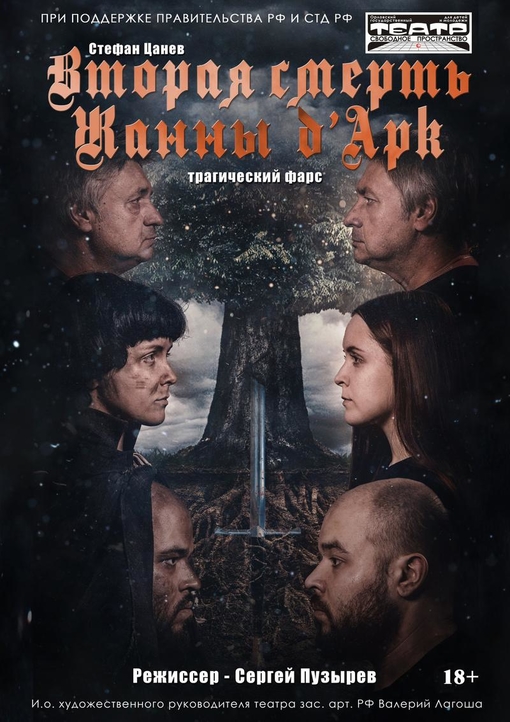 "We would like to tell you a story about a very young, naive, shy girl, as impressionable and dreamy as any other. About a girl who loves life and does not consider herself capable to protect or inspire anyone. About her facing the impossible choice at the age of 17- to live as a traitor or to be burnt to death.
In this play there are no judges who condemn her to death, the only judge for her is her conscience. There are no enemies here who are trying to take away from her everything she loves so much, the only enemy for her is her fear. There is nothing heroic in this girl ... but the ability to empathize. It turns out that this skill is the only thing you need to become a hero".
Contrary to the title of the play, this performance is not about death, it's not about the death of the hero, but about the birth. The fact that everyone can become a hero.
The performance "THE SECOND DEATH OF JOAN OF ARC" was produced by the play of the Bulgarian playwright Stefan Tsanev, with the support of the Government of the Russian Federation and the Union of Theater Professionals of the Russian Federation.
Director and stage designer — Sergey Puzyrev
Cast
Olga Virriyskaya, Albert Maltsev, Vladimir Kozlovsky
Running time: July 25, 2018
Отправить сообщение или задать вопрос