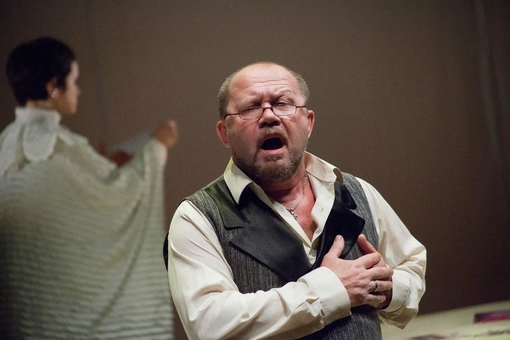 First time on the Russian stage!
Grand prize at the 4th International Festival of Chamber and Solo performances LUDI 2013.
Directed by Grzegorz Mrowczinsky the show is about family relations, difficult growing up period for two young sisters. One of them denies her womanhood, the other one wants to get most of this life. The adults are busy with their own affairs, they keep playing telling lies and playing about. Which is funny and sad at the same time.
Director — Grzegorz Mrówczyński (Warsaw)
Designer — Karina Avtandilova (Moscow)
Choreographer — Svetlana Shchekotikhina
Musical setting — Grzegorz Mrówczyński
Music consultant — Olga Selina
Cast
Bianca — Valeria Zilina, Elvira Uzyanbaeva
Paulina — Olesya Balabanova
Father — Honored Actor Of Russia Valery Lagosh
Mother — Honored Actress Of Russia Margarita Ryzhikova
Grandpa — Vladimir Krasheninnikov
Aunt — Maria Kozlova
Benjamin — Andrei Grigoryev
Cook — Olga Chibisova
Milkmaid — Valeria Zhilina, Elvira Uzyanbaeva
Running time: April 20, 2013
Отправить сообщение или задать вопрос